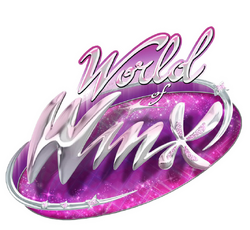 World of Winx
is a spin-off of Winx Club franchise. It will be developed by Rainbow S.r.l. and Netflix. Both companies announced that this series will be an independent story, without relations to the original series.
The series started on November 4, 2016 and will consist in two seasons, with 13 episodes each one, available only on Netflix.
Plot
The reallity show WOW! engages Bloom, Stella, Flora, Tecna, Musa and Aisha in their mission, starting a undercover, worldly journey around the world in order to make talented kids' dreams come true.[1]
Seasons
Images
References
Ad blocker interference detected!
Wikia is a free-to-use site that makes money from advertising. We have a modified experience for viewers using ad blockers

Wikia is not accessible if you've made further modifications. Remove the custom ad blocker rule(s) and the page will load as expected.